Right now you can get the movie for all ages, Abominable, on Digital and then on December 17th it will be available on 4K Ultra HD, Blu-ray, and DVD! This laugher and life lesson filled movie is perfect for kids of all ages and the perfect stocking stuffer! Check out more about Abominable below and some yummy recipes!
What Is The Abominable Movie About?
After discovering a Yeti on the roof of her apartment building, teenage Yi and her two friends embark on an epic quest to reunite the magical creature with his family. But to do so, they must stay one step ahead of a wealthy financier and a determined zoologist who want to capture the beast for their own gain.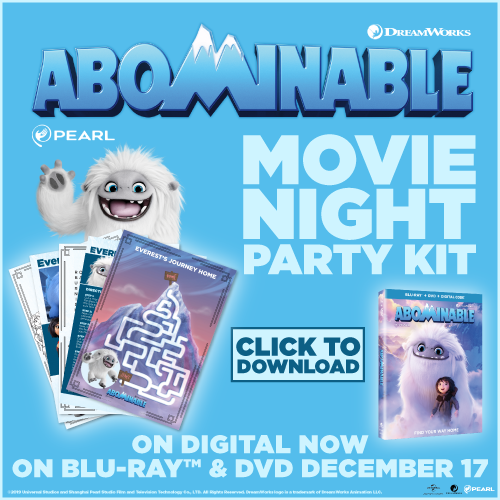 Pre-Order Abominable on 4K Ultra HD, Blu-ray, and DVD:
Make Sure To Follow Abominable Online:
I'm a 20-something stay-at-home mother and wife. I have an amazing husband, a beautiful daughter, two loving dogs, and a lazy cat. I wouldn't change my life for anything! I love to read, listen to music, cook and blog!