Disclaimer: While Eden Fantasys is an adult site, this post is 100% PG rated!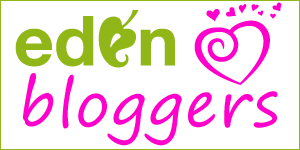 We're all adults here, right?  And if you're a blogger, this may very well interest you!  Eden Fantasys is a great site with wonderful sex toys, bath and beauty products and more,  at fantastic prices.  Did you know they also have a blogging program as well?  They're willing to compensate you in different ways in return for talking about their products!
There's several options:
Product Reviews – Not everyone wants to/can post about the toys on their blog, but they have awesome clothes and bath and beauty products, so this may very well interest you and your readers.  You'll receive a product a month in exchange for your honest review and two links back to Eden Fantasys!  Can't beat that!  I will be doing a review of some "safe for work/children" products at the end of this month for all of you!  So be on the look out for that!
Sponsored Posts – You can earn gift cards in exchange for writing positive posts about anything Eden Fantasys.  This can include their community as a whole, current promotions going on, EdenCafe, SexIs, clubs, or more!
Affiliate Program – If you join the Eden Affiliate Program, you can earn 20% commission on sales that you bring in!  You can even make referrals offline.
Banner & Text Link Ads – This isn't an option for all bloggers, I'm sure, unless you have an adult oriented website, but if you have this option, I would definitely take this into consideration.  It's definitely a great way to promote EdenFantasys 24/7 and for you, a blogger, to make money off your blog!  There's many factors that go into determining if you qualify for paid advertising, so definitely check out the guidelines page!
I've done posts for Eden Fantasys at various times throughout the past year and I have nothing buy good things to say about them!