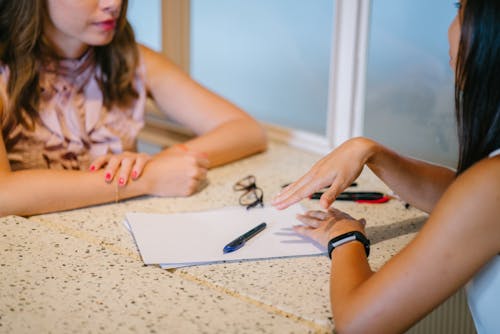 Watching the kids is a sitter's task. Suffice to say, it is the main task of any sitter. Alongside that main task comes a lot of benefits for parents. Unfortunately, some parents overlook these benefits.
Once parents look into these unexpected benefits, it will be a lot easier for them to make the decision to go and hire a sitter. Below are just some of the unexpected ways parents benefit from hiring a sitter.
1. Parents Have Some Alone Time With Each Other
Probably the most obvious way parents can benefit from hiring a sitter is that they can have some alone time with each other, according to babysitting site Sitter City. They can afford to try out the new restaurant in the city. They have more than enough time to enjoy a couple of drinks with friends on a Saturday night. Regular date night is one of those things that parents give up soon as they start having kids.
That shouldn't be the case. Regular date night is important. That's what makes a marriage stronger. Parents shouldn't have to give up their regular date nights. Hiring a sitter enables a couple to prioritize their regular date night.
2. Parents Have Peace of Mind
It usually takes a lot of time for some parents to finally decide that they're going to hire a sitter. Most of the time, they are caught between choosing a sitter or daycare center. Well, with all the scary news on daycare these days, parents will have more peace of mind hiring a sitter.
Nothing beats one-on-one care. That is something parents should always keep in mind. With one-on-one care from the sitter, parents will have more peace of mind. More peace of mind means less stress. If there's anything that parents can do without, it's stress.
3. Parents Have More Flexibility
There are some parents who hesitate on hiring a sitter. There are a lot of reasons why they do. One of the many reasons is that they forget that they could have more flexibility if they hire a sitter. Sometimes parents get too caught up with the chaos of their daily lives. They're not able to look beyond. They just get caught up with their hectic schedules.
In the long run, their hectic schedules end up ruling their lives. One of the most unexpected benefits of hiring a sitter is that parents can have more flexibility with their schedules (Sittercity Reviews: Is It Right For You?). With a sitter, it's easy to delegate a task so that parents can enjoy some flexibility in their daily schedule.
4. Parents Have More Support
Sometimes parents forget that when they hire a sitter, they're getting the much-needed support that they have been longing for. Parents worry about everything and that's a natural tendency for any parent.
However, there are some parents who worry about hiring a sitter that they end up not getting one. They overlook the fact that they could use the support from a sitter. Having an open mind in hiring a sitter and actually hiring one will provide a lot of support for the parents. This is especially true if the parents are able to find a reliable sitter.
5. Parents Can Sleep More
The most unexpected benefit of hiring a sitter is that parents can sleep more. This is something every parent will truly appreciate. There isn't any parent out there who wouldn't want to sleep longer. With kids around, there is just no way any parent could have more hours of sleep.
Even on a weekend, parents find it hard to sleep longer since the kids usually get up earlier. Kids being kids, wake up a lot earlier on a weekend than on a school day. Parents just have to deal with that.
Hiring a weekend sitter can change all that. The kids can stay with the sitter in the morning, leaving their parents alone to enjoy longer hours of slumber.
So What Should You Do Now?
The only time parents can experience these unexpected benefits of hiring a sitter is when they actually hire one. Hence, it is the reason why parents should never think twice about hiring a sitter.
What they need to do is to take some time in finding the right sitter for their kids. Get to know the sitter. Ask for references. Do a background check on the sitter. These are the things that parents should spend some time on when hiring a sitter. Thinking twice about hiring a sitter is simply a big no-no.
It's important to consider all of the benefits above if you're looking for a sitter. That's according to this article on Sittercity. Ask yourself if you want to hire someone solely to watch your children. Or, are you willing to leave your children in the hands of a babysitter who will take care of them most of the day? Whatever your situation might be, it's better to start asking yourself this question before you choose.
Once you have an idea of the services that you think you might need, call around or browse online. You'll probably find that there are plenty of babysitter services that offer babysitters in your area. You'll be able to ask about the benefits and services they offer, and most services will be more than happy to provide you with a sitter in your area.
Once you've decided on a few potential sitters, it's time to choose one from the bunch. Check up on their references, and don't be afraid to ask a friend if they can recommend anyone. Make sure to make a list of qualities that you are looking for a sitter so that you know what to ask them during the interview.
One of the most important things that you should do when you hire a sitter is to do an all-important background check. Most online sitter services also offer background checks for an affordable fee. A background check usually covers identity confirmation, criminal history, and Department of Motor Vehicle reports.
Don't be cheap on this. Think of the background check as insurance to protect you and your precious child from people you cannot trust and shouldn't be hiring.
In closing, the benefits are great when it comes to hiring a sitter, but reliability counts for a lot more than that. Be sure that you can trust the babysitter you hire.